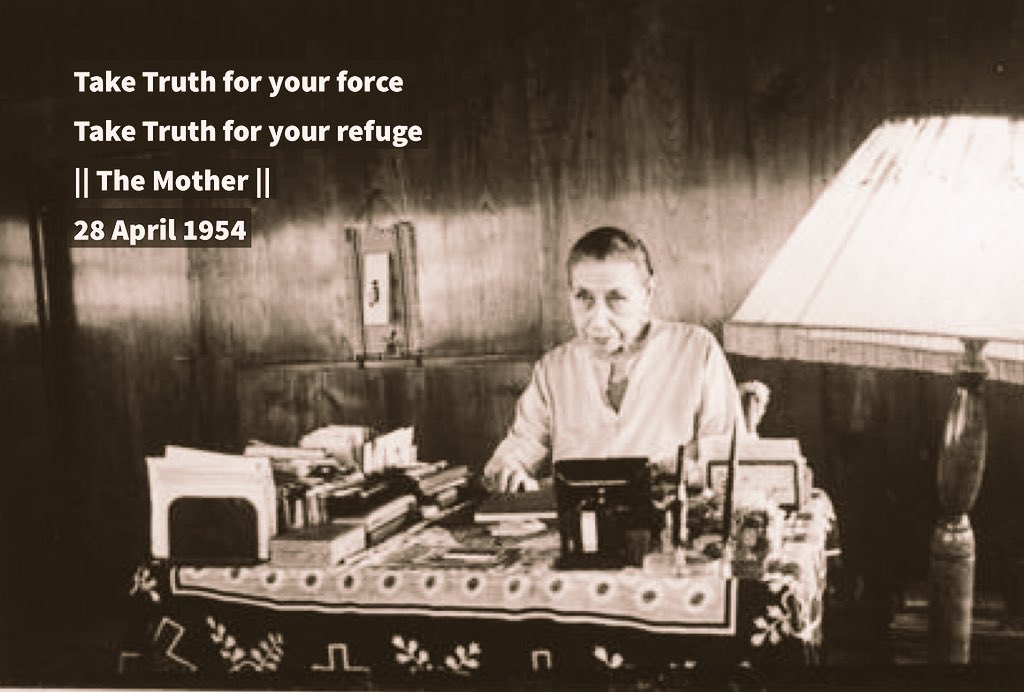 We are living in the days of post-truth and alt-facts. Whatever these terms mean, or may not mean.
We are living in the times when everything and anything is available for 're-telling' and 're-interpretation.' When all [his/her]stories from the collective memory of a people are being twisted and re-twisted in the name of 'artistic license' and 'creative freedom.' In such times we need to dig deep, very deep and remember the truth. 
"Sometimes one is led to think that only those things really matter which have never happened; for beside them most historic achievements seem almost pale and ineffective." (Sri Aurobindo, Aphorism #39)

I would like to have an explanation of this Aphorism.

"Sri Aurobindo, who had made a thorough study of history, knew how uncertain are the data which have been used to write it. Most often the accuracy of the documents is doubtful, and the information they supply is poor, incomplete, trivial and frequently distorted. As a whole, the official version of human history is nothing but a long, almost unbroken record of violent aggressions: wars, revolutions, murders or colonisations. True, some of these aggressions and massacres have been adorned with flattering terms and epithets; they have been called religious wars, holy wars, civilising campaigns; but they nonetheless remain acts of greed or vengeance.

"Rarely in history do we find the description of a cultural, artistic or philosophical outflowering.

"That is why, as Sri Aurobindo says, all this makes a rather dismal picture without any deep significance. On the other hand, in the legendary accounts of things which may never have existed on earth, of events which have not been declared authentic by "official" knowledge, of wonderful individuals whose existence is doubted by the scholars in their dried-up wisdom, we find the crystallisation of all the hopes and aspirations of man, his love of the marvellous, the heroic and the sublime, the description of everything he would like to be and strives to become.

"That, more or less, is what Sri Aurobindo means in his Aphorism."

~ The Mother, CWM, Vol. 10, p. 62 
We live in the times when nothing is seen as sacred, all is simply merchandise for quick enjoyment. When nothing is considered eternal, and all is fit for only momentary consumption, frivolous and ready to be thrown out when bored. When no word is considered true, and all seeking for power is reduced to wordsmithery and loudness of noise.
In such times we need to dig deep, very deep and remember the truth.
"Truth is the rock on which the world is built. Satyena tishthate jagat. Falsehood can never be the true source of strength. When falsehood is at the root of a movement, that movement is doomed to failure."

~ Sri Aurobindo, Bande Mataram, CWSA, Vol. 8, p. 882